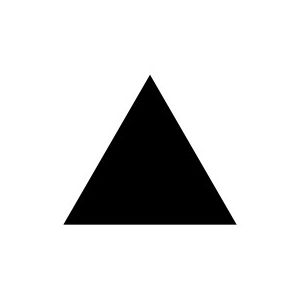 INTERNATIONAL ASSOCIATION FOR OBSIDIAN STUDIES
Obsidian Cliff, Yellowstone National Park, Wyoming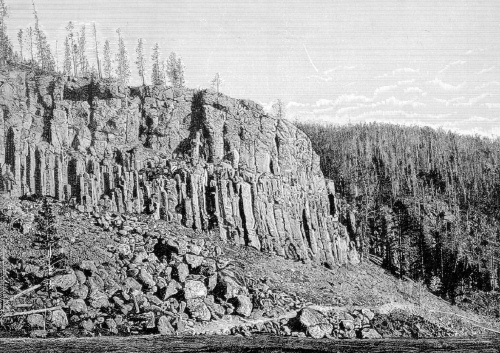 Obsidian Cliff as it appeared in 1888 (from a USGS monograph by Joseph Iddings).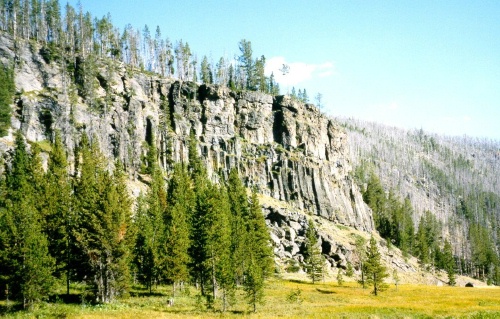 Obsidian Cliff from the same location as above as it appeared in the summer of 1998.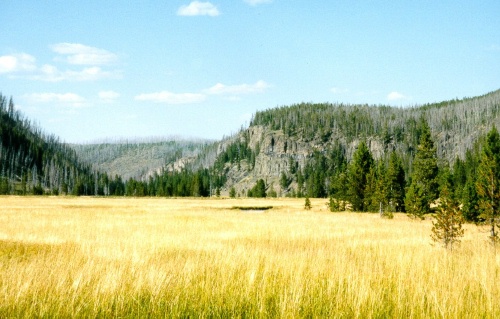 Facing north towards Obsidian Cliff across Obsidian Creek and the now almost dry Beaver Lake (1998).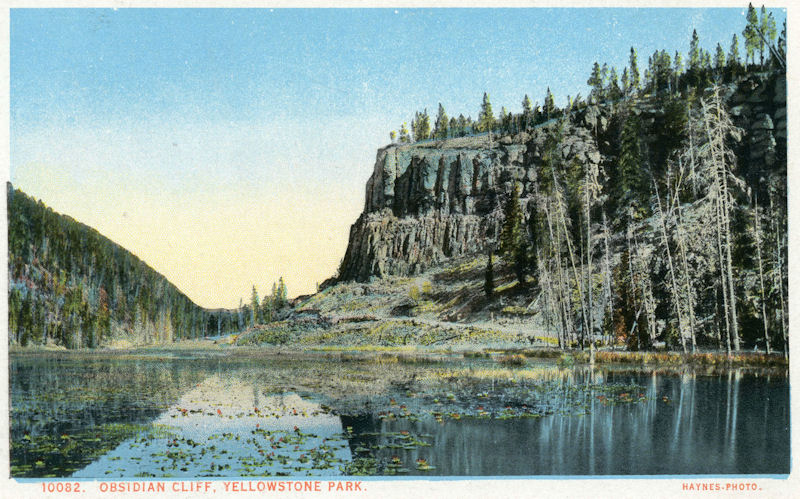 Postcard of Obsidian Cliff dating from late 1800's or early 1900's.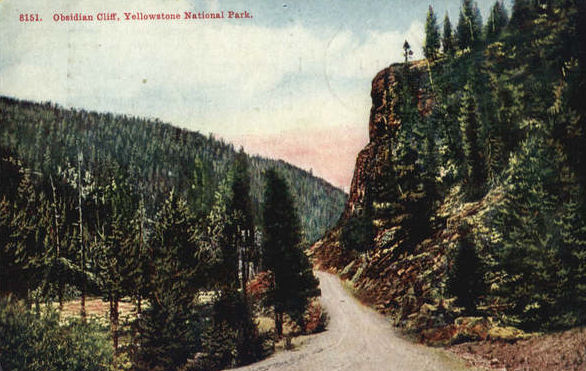 1917 postcard of Obsidian Cliff.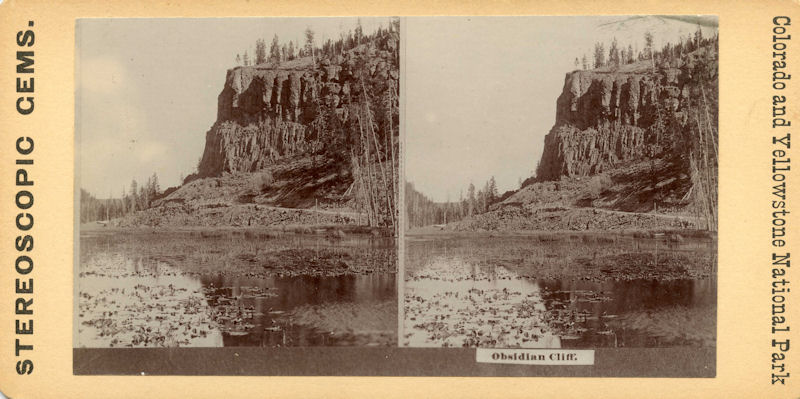 Stereo view of Obsidian Cliff (also see below).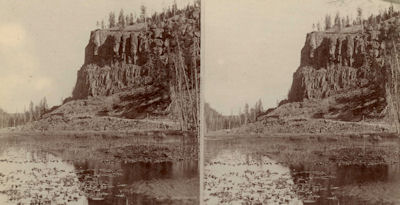 If you relax your eyes and let the images merge, you can see the source in 3-D.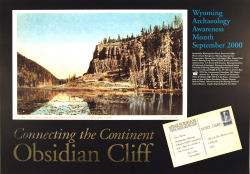 In 2000, the Wyoming State Historic Preservation Office Archaeology Awareness Month poster above won first prize in the SAA annual poster contest.

Panorama view of Obsidian Cliff (1998).
Photos by Craig E. Skinner, Northwest Research Obsidian Studies Laboratory
Click here for more information about this source.
BACK TO THE IAOS HOME PAGE
Last Updated: 02/01/2023
International Association for Obsidian Studies