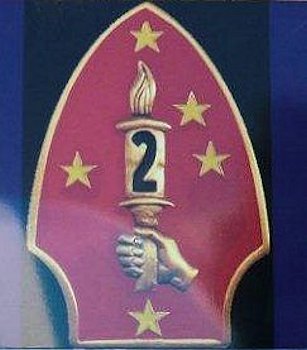 Figure 42. The shoulder patch worn by the Second Marine Division. Note the stars of the Southern Cross which became part of the shoulder patches of both the First and Second Divisions.
We later visited them a couple of times in Australia as they lived there for several years. When their oldest daughter, Anna-Marie, turned sixteen, her present was to come to the U.S. and spend a month with us. She has also since returned to visit. Marie, Paul and the rest of the girls, Elizabeth, Jessica, and Bridget, have also been to visit, with Paul having last returned by himself in May of 2008. On my last visit to them in Brisbane, I was accompanied by our son Craig and his wife Linda, so the friendship is passed on to succeeding generations. Our families have become very close, and all from such a casual encounter many years ago.
Because of the interest in the relationships that developed between the Marines and New Zealanders, at least three books have been written on this subject since 2000. The books are: A String of Pearls and Follow Me Back in Time, by Joan Ellis, and New Zealand in the Pacific War, by Bruce M. Petty. I have been honored to have had my story told in the latter two books. For those of you that may wish more information on these publications, refer to the last chapter in this story titled "About the Author".
I will always be grateful for my stay in New Zealand and from my friendly encounters with all their people. Those remembrances, and the many letters that I received throughout the rest of the war from both girls I had dated, gave me the strength to meet the challenges that were yet to come.