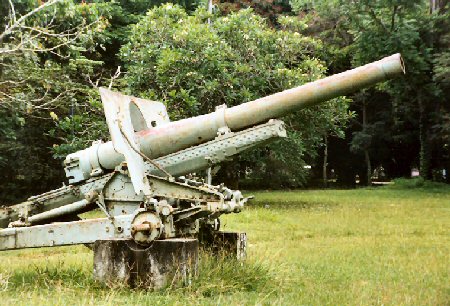 Figure 29. "Pistol Pete". This 108 MM Japanese rifle was effectively hidden in the mountains. It was the object of most of our patrols behind Japanese lines, but we never found it. It was used to provide harassing fire on Henderson Field and vicinity.
Several years ago Joyce and I traveled to the Solomon Islands, now an independent country. We landed at the airport which is still called Henderson Field. The capital has been moved from Tulagi to the town of Honiara on Guadalcanal. We stayed in Honiara in first-class lodging, the Hotel Mendana, complete with pool, bar, restaurant, and entertainment. Honiara is located where the little native village was that we found during those nerve-wracking hours spent trapped behind the lines during the battle of Matanikau. Although now a modern little city, the Matanikau River and Point Cruz, a small headland jutting into the channel, provided landmarks so I could orient myself to my position of long ago. The location of the shell hole I was trapped in was about three blocks from the hotel. This spot now is probably the busiest intersection in town. A bank is on one corner, the post office on another, a modern supermarket on the third, and a hardware store on the fourth. The hardware store had a large display of machetes for sale. Where were they when I needed them?
One day we rented a car (a Japanese model, of course) and drove to Cape Esperance near the north end of Guadalcanal. Relics still abound in this area where the Japanese created their largest build-up of troops in the attempt to recapture the island. Along the road we stopped and visited with a local woman. She was topless such as most of the women are outside of Honiara. She was smoking her pipe and carrying a machete without which she would really have felt undressed.
We followed signs directing us off the road to the Guadalcanal Museum of war relics. The museum consists mostly of a collection of crashed airplanes, wrecked tanks, and abandoned cannon. We were greeted by the owner, Fred Kona, a native and paramount chief of Guadalcanal. When he learned I was a veteran of the campaign, he threw his arms around me and said it was people like myself for whom he had collected all the artifacts. I could see over his shoulder at a slightly startled Joyce, as this stocky, black, rugged man continued to hug me while tears streamed down his face. One would hardly know his grandfather had probably been a head hunter.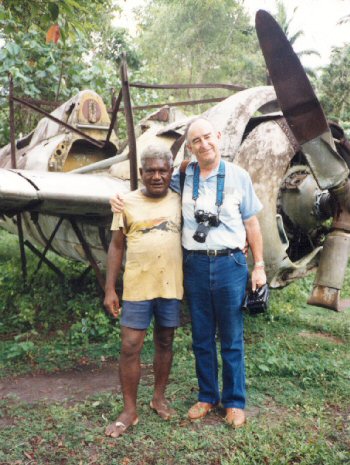 Figure 30. Paramount Chief Fred Kona and Len.
Before returning to Honiara we took photos of Savo Island across a body of water which became famous during the war as Iron Bottom Sound. The definition for this name will be explained in the next chapter.